Dr. Seuss Wrote an Adult Book with Illustrations of Naked Women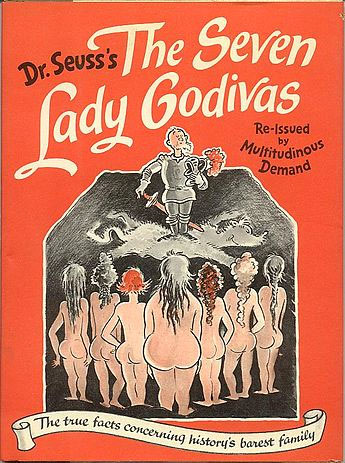 Dr. Seuss is one of the most beloved children author's of all time, creating classic characters and stories like The Cat in the Hat, How the Grinch Stole Christmas, and The Lorax. But before he created those characters, Theodore Geisel, was an illustrator for magazines and advertisements. Once he started his career as a children's author with his first book And to Think That I Saw It on Mulberry Street, Dr. Seuss wrote another book intended for adult readers.
The Seven Lady Godivas: The True Facts Concerning History's Barest Family was one of the few books he wrote for adults, telling the tale of seven Godiva sisters, inspired by the real-life Lady Godiva who rode naked through the streets to protest oppressive taxation. His story tells the story of the naked sisters traveling throughout the land on a quest for "horse truths." Throughout the story, the sisters appear completely naked and are illustrated as such, though the pictures lack any anatomical details.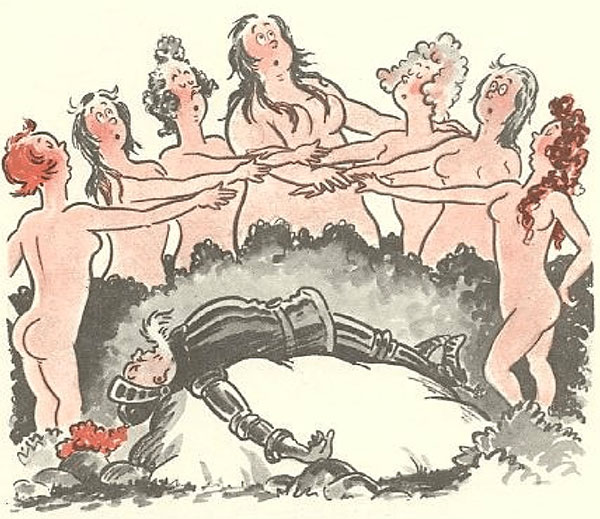 The book was published by Random House in 1938 and was later cited as Dr. Seuss's biggest publishing failure. The original print run of 10,000 copies was estimated to sell only around 2,500 copies. Many reasons are given for the failure. Seuss says it was because he couldn't draw naked women correctly. At the time the failure was attributed to a hefty $2 price tag during the Depression and the nudity driving away readers. The remaining copies were sold for 25 cents in a chain of cigar stores.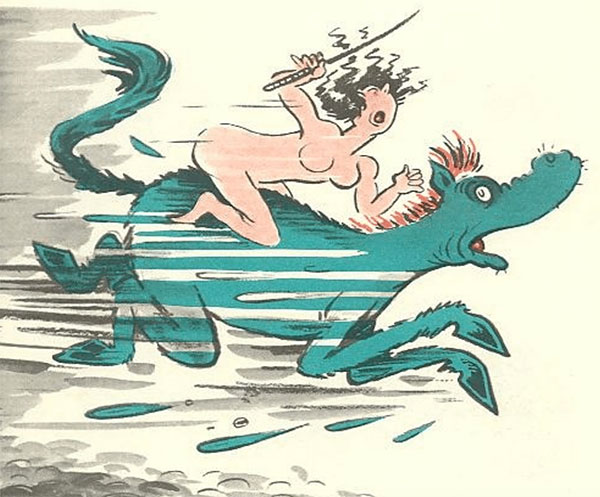 Luckily, the failure of this book can be credited for helping Dr. Seuss focus his energies on the magical children's books that made up the rest of his career. Due to fan demand, the book was reprinted in 1987. The book is currently out of print, though used copies can be purchased online, and a PDF version is currently available.